New
How to earn $10,000 without killing yourself in the Gym
Hi, I'm Lasse.
Beside being CEO of Zenfit (Simple Software for Personal Trainers), I'm also a Personal Trainer & Online Coach (IG: @thorfitnesss) with more than 500 client transformations.
In this blog I'm gonna share my stories, f***-ups and learnings I've had in the past years as a coach. This way you can get your own business boosted with even more happy clients that'll get awesome results so we can make a huge impact on people's lifes together 🙏
How to start from scratch and make $10k (…again)
Zenfit is mainly funded with money I have been earning as a Coach. So as you might understand I have been able to earn a decent amount of money from just working part-time as a Coach – some months I was able to make way over $10,000.
I haven't been posting anything to my clients lately, which has greatly impacted my revenue and my social appearance on Facebook & Instagram. (I currently only have 14 online clients left and only one 1-on-1 client which adds up to around $3,000/mth) These client have been coming in from referrals, so even though you might think that $3k is a decent monthly salary, to get up to $10k is a bit of a struggle as I don't have much authority on social media anymore.
I'm not on top of people's mind anymore when they're ready for a coach, so I basically have to win their trust again. This is why I think it's the perfect time for me to start from scratch in order to show you my journey to $10,000 per month as an online coach.
My initial goal: To make $10k / month without killing myself in the Gym
My goal is to make $10,000 every month without having to kill myself in the gym! In the past I used a LOT of my evenings in the Gym with clients, and honestly, I had a blast. But it's not for me to have early 6:30 AM clients and 7 PM clients anymore, so my goal is to be able to mainly make my revenue from online clients.
Currently I charge $155 / month for my online programs with a minimum subscription time of 3 months. I always tell people the benefits of starting a complete online coaching package instead of just buying a workout plan or nutrition plan, this way I'm about to make around $465 per client instead of approx. $140 which is what I usually charge for a single plan. Why not make 3x as much per client when you already know they're interested in your services and you already spent money on marketing (I will save lots of marketing advice for later posts… 😍 )
The true power of subscriptions
To make $10,000 per month:
My goal is to make $10,000 per month, so by dividing 10,000 with 155 I get 65. This means I need to have 65 online clients paying me $155 every single month in order to have a sustainable $10k / month online trainer business.
However, to acquire 65 new clients every single month would be really stressful. So by selling 3 month programs, I actually just need to get 22 new online clients each month to have a stable $10k monthly income.
It is crucial to realize that by selling 3 months programs you will accumulate revenue, so it's first in my third month with 22 new clients per month I will actually reach that magic $10k mark.
I made a calculation and illustration to show the power of subscriptions
1st month: 22 clients multiplied with $155 equal $3,410
2nd month: 44 clients (the previous 22 clients still have 2 months left) multiplied with $155 equals $6,820
3rd month: 66 clients (1st and 2nd month are still paying you) multiplied with $155 equals $10,230
To take the power of subscription to the next step, see what happens if I subscribe 22 new clients each month on a 6 month subscription, 3 month subscription and 1 month subscription:

As you see in the illustration, if I were to subscribe 22 new clients for my 6 month programs each month, I would generate over $20k per month! That's $240k a year! This is especially HUUUGE compared to the $3400 I would per month if I only subscribed clients to one month at a time!
However, I have found that most people really like the 3 month plans, and a fair share actually extend with 3 months more after the first 3 months. So for me, this is a great goal that I feel is very realistic for reaching my $10k milestone.
Take one client at a time
In order to get started it is CRUCIAL to take one client at a time. If I were to focus on 65 clients from day 1, I would just disappoint myself. Instead, I'm gonna take my time learning from each single post and paid ad I make to see what works; learn how easy it is for me to acquire my clients; figure out which clients I appeal to (I luckily already know my niche customer segments) and figure out if I need to decrease or increase my pricing on the go.
So really, being patient and persistent is my goal. I guesstimate it will take me 6-9 month to reach my goal.
Isn't it risky to stop having PT clients
It really all depends on where your time is best spend. For instance, I charge between $95 to $155 per session, so I need to figure out if my time is best spent on a hour with 1-to-1 clients, or if that one hour could have been spend on brainstorming and creating interesting content that potentially can help me acquire 1, 5 or maybe even 10 online clients worth up to $4600 (calculation: $155 x 3 month x 10 clients)
However, if you are doing PT and online coaching full time it is of course advisable to take in PT clients. In my case, if I took in a client working out 12 sessions per week I would roughly have covered 15% of my goal of making $10k per month, but being the CEO of Zenfit is simply a limiting factor for me, forcing me to rely on revenue from online clients.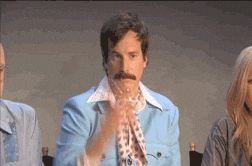 I hope you enjoyed my first post, please go comment if you have anything specific you want me to blog about.
Have an awesome day,
Lasse Stokholm